Holiday Homes...From the Movies!
Holiday Homes...From the Movies!
We've all done it...watched a holiday movie and yearned to teleport to the home and enjoy Christmas with our family just like in the movie. Just about everyone I know has googled BOTH houses from the The Holiday just to see exactly what town in London that adorable little cottage is in. Well, the season is here and we're feeling festive, so here is a round up of our top 5 favorite holiday movie homes.
Home Alone
671 Lincoln Ave, Winnetka, IL 60093
Fun Fact: The property sold most recently for $1.585 million in 2012.
Photo Credit: Atlas Obscura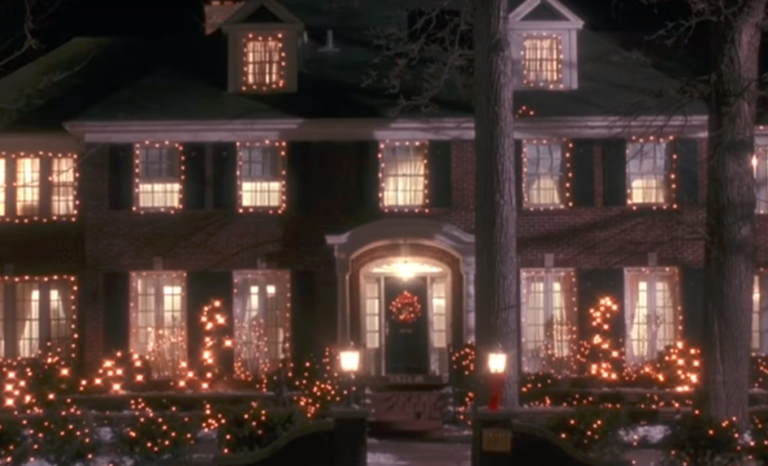 The Holiday
It doesn't really exist!
Fun Fact: The rooms of Rosehill Cottage only ever existed on a Hollywood sound stage. The exteriors were built from scratch in a field and the interiors are sets - Honeysuckle Cottage in Holmbury St Mary (which was for sale last year) provided inspiration for the crew who designed it.
Story + Photo Credit: https://www.houseandgarden.co.uk/gallery/the-cottage-that-inspired-the-holiday-is-for-sale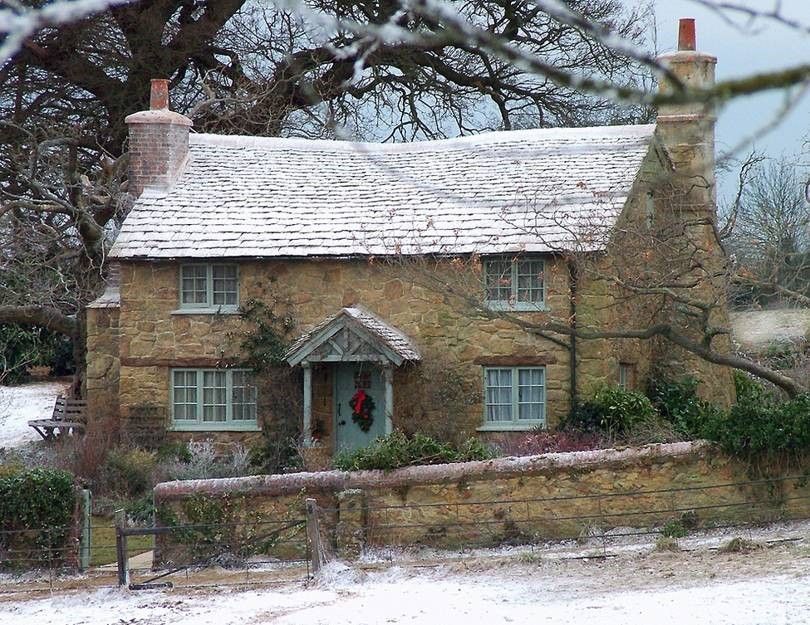 National Lampoon's Christmas Vacation
Fun Fact: The Griswold house is an exterior set on a Warner Brothers backlot in California—the suburban street has also been featured in Bewitched, the Partridge Family, and Eight is Enough.
Story and photo credit: https://www.countryliving.com/real-estate/news/g2193/best-christmas-movie-houses/?slide=7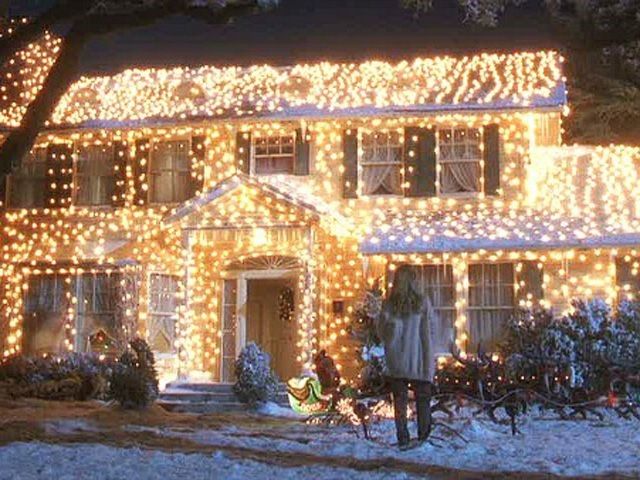 A Christmas Story
3159 W. 11th St., Cleveland, OH 44109
Fun Fact: The home is located just five minutes from downtown Cleveland and is now restored to its movie splendor, is open year round to the public for tours and overnight stays.
Photo and Story Credit: https://www.achristmasstoryhouse.com/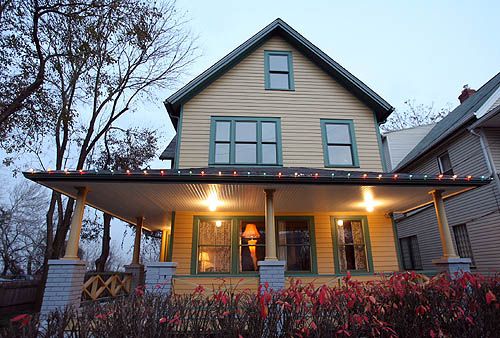 Miracle on 34th Street
771 Washington Road, Lake Forest, Illinois
Fun Fact: This property sold for $2.4Million in 2016.