Summer vacation looks a bit different this year so we're helping you embrace the STAY-cation!
We're all trying to stay closer to home this year and while that might mean your typical summer vacation was canceled, it doesn't mean there's no way to enjoy the summer. So, we've compiled a list of staycation spots within driving distance of Columbus. Stay safe and enjoy!
1. Hocking Hills
Just a short drive from downtown Columbus. You can visit multiple scenic spots and trails. Pack a lunch and make a picnic so you can make a day trip out of it! To plan your trip view more details below.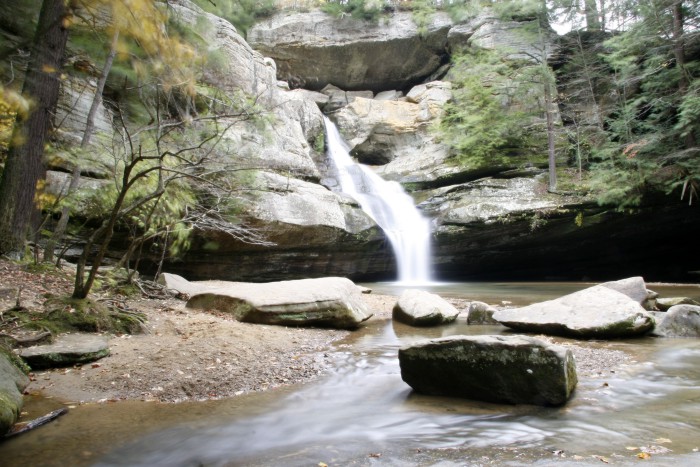 Naturally Amazing - Hocking Hills. The 9 State Parks and State Forests. How to get there, ...
2. The Columbus Zoo
Visit the Columbus Zoo and explore wildlife. For more information about the Columbus Zoo visit their website at, https://www.columbuszoo.org/. If you're feeling extra adventurous plan a trip to The Wilds! Here you can feel like you're experiencing wildlife from a new vantage point. For more information about The Wilds visit, https://thewilds.columbuszoo.org/ .
3. Olentangy Indian Caverns
The Olentangy Indian Caverns have a plenty of hiking trails to explore. They also have extra activities for the whole family like a petting zoo, a maze, gem mining activities, and mini golf! Plan some outdoor fun for the whole family. For more information visit their website below.
4. Young's Dairy
Take a day trip to Yellow Springs and Young's Dairy Farm. Not far from Columbus you can visit Young's for some freshly made ice cream, putt-putt, driving range, batting cages, and more! Close by is the town of Yellow Springs, visit there to shop local and hike along some scenic trails. For more information about Yellow Spings visit, https://www.yellowspringsohio.org/.
Homemade Ice Cream, Working Dairy Farm, Miniature Golf Courses, Driving Range, Farmstead C...
5. Visit Somewhere New
There are plenty of cities around the Columbus area. Visit somewhere new, walk around, explore local shops and restaurants! For more ideas here are a few helpful links for Westerville, Bexley, UA, Powell, Dublin and Worthington.
https://www.visitwesterville.org/ ,
What do you have planned for this summer?
If you're like us, the summer also means moving. If you're planning on selling your home this summer, let's talk.
Click Here